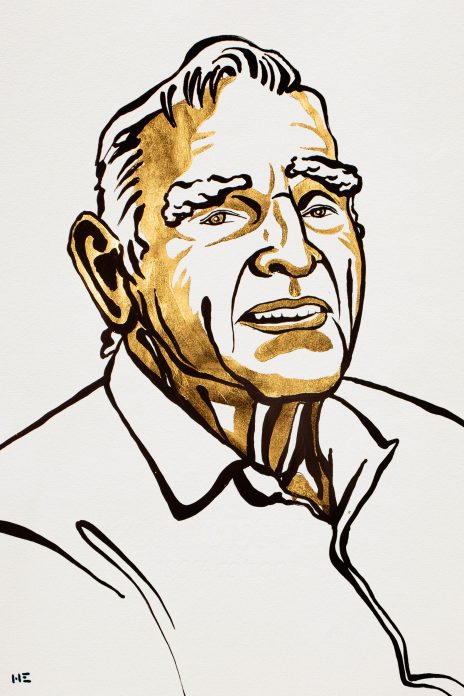 John B. Goodenough (1922- )
Awarded the Prize "for the development of lithium-ion batteries."
American materials scientist and solid-state physicist, born on 25 July 1922 in Jena, Germany. During and after graduating from Yale University, Goodenough served as a U.S. military meteorologist in World War II.Dr. Goodenough continued study and was awarded a Ph.D. in physics in University of Chicago in 1952. After his studies, he was head of the Inorganic Chemistry Laboratory at University of Oxford. Since 1986, he has been a professor in the school of engineering and material science at UT Austin.