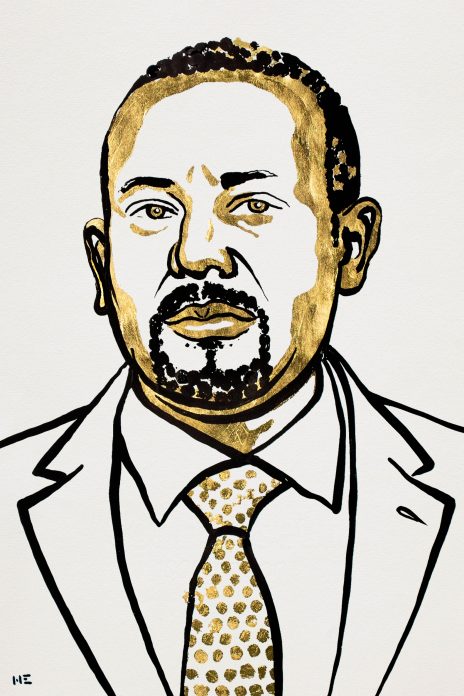 Abiy Ahmed Ali (1976- )
Awarded the Prize "for his efforts to achieve peace and international cooperation, and in particular for his decisive initiative to resolve the border conflict with neighbouring Eritrea."
Ethiopian politician. Born on August 15, 1976 in besasha, Ethiopia,. In 2001, he received a bachelors degree in computer engineering from the University of information technology of Ethiopia. In 2013, he received a masters degree in Business Administration from Ashland University. In 2017, he received his doctorate from the Institute of peace and security of Addis Ababa University. He became Prime Minister of the Federal Democratic Republic of Ethiopia in April 2018.