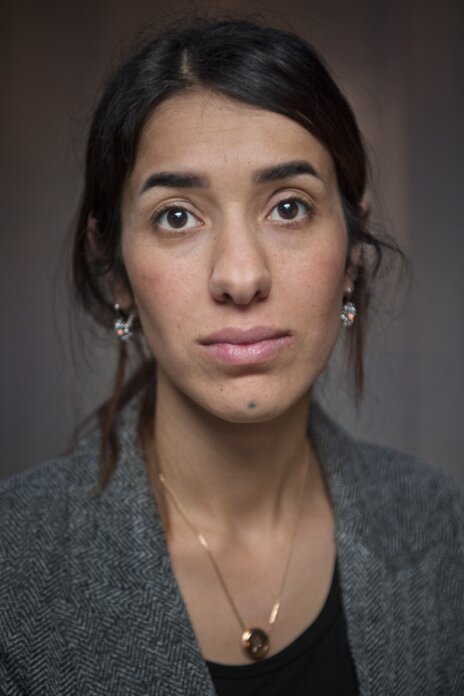 Nadia Murad (1993- )
Awarded the Prize "for her efforts to end the use of sexual violence as a weapon of war and armed conflict."
Female, Human rights activist. Born in Kocho, Iraq, in 1993. Ms. Murad is an Iraqi Yazdi and the founder of the Nadia Initiative. In 2016, she was appointed the first United Nations Goodwill Ambassador for the Dignity of Trafficking Survivors.