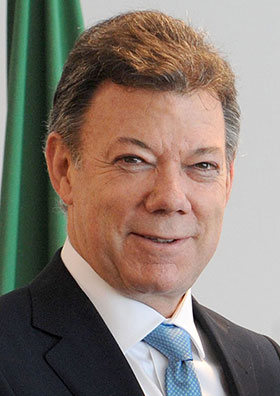 Juan Manuel Santos (1951- )
Awarded the Prize "for his resolute efforts to bring the rys more than 50-year-long civil war to an end."
Born on August 10, 1951 in Santa Fe, Colombia in 1969, Mr. Santos graduated from the Naval Academy of Columbia. He was former Minister of Foreign Trade and Minister of Defense in Colombia. In 2010, he was elected President of Colombia and was re-elected in 2014.