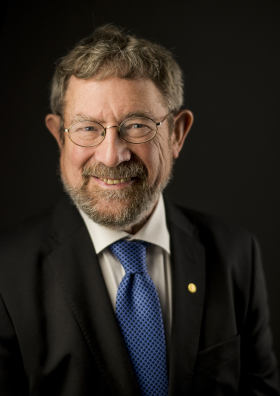 J. Michael Kosterlitz (1942- )
Awarded the Prize "for theoretical discoveries of topological phase transitions and topological phases of matter."
British-American Physicist. Born on June 22, 1942 in Aberdeen, Scotland, Mr. Kosterlitz obtained his Ph.D in Oxford University in 1969. He used to teach at the University of Birmingham in UK and currently he is the Professor in Physics of Brown University, USA.