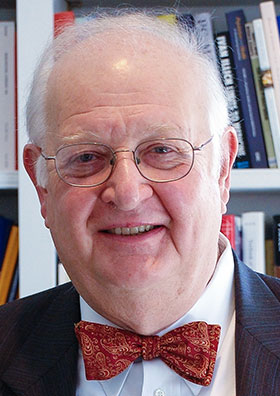 Angus Deaton (1945- )
Awarded the Prize "for his analysis of consumption, poverty, and welfare."
Economist and holds both British and American citizenship. Mr. Angus Deaton was born on October 19, 1945 in Edinburgh, Scotland. He earned his B.A., M.A. and D.Phil. at the University of Cambridge. He used to be chairman of World Bank Research & Audit Committee and chairman of American Economic Association. Currently, he is Professor at the Economics Department at Princeton.
Major works:
Economics and Consumer Behavior (1980)

The Great Escape: Health, Wealth, and the Origins of Inequality (2013)