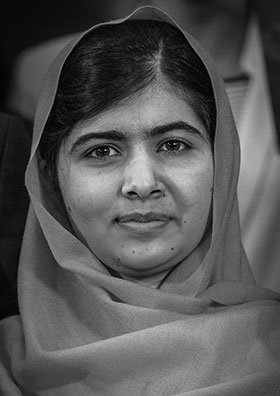 Malala Yousafzai (1997- )
Awarded the Prize"for the struggle against the suppression of children and young people and for the right of all children to education."
Female, Born on July 12, 1997 in Swat, Pakistan. Has been advocating the right to education for girls and suffered a gunshot by Taliban in 2012. The United Nations announced her birthday as "Mala La day" from 2012. She is now studying in Birmingham, UK.