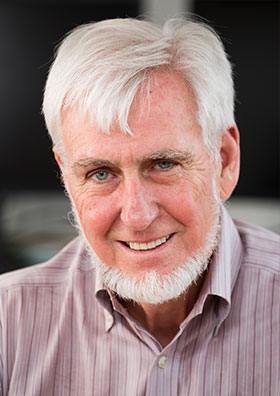 John O'Keefe (1939- )
Awarded the Prize "for their discoveries of cells that constitute a positioning system in the brain."
O
'
Keefe was born in New York City in 1939 and holds both American and British citizenship. He received his doctoral degree in physiological psychology from McGill University, Canada in 1967. He is currently director of the Sainsbury Wellcome Centre for Neural Circuits and Behavior at University College London.